japanese ebay does it better when it comes to these brands
for starters: sandy liang salomons under $150
Hi! Today's my birthday, so two quick things:
From now til the clock strikes twelve on Halloween, a yearly subscription is on sale for $60/year (which comes out to $5/month)
---
This is a follow-up to my comprehensive how to shop on japanese ebay guide. I am currently adding to my cart, building up to another big shipment of secondhand finds. This second time around, I have a better grasp of specific items/brands where japanese ebay outperforms US-based platforms in terms of inventory and price.
Fulfill your Sandy Liang x Salomon Redemption Arc
For hopeful sneakerheads who missed both drops and have a sour taste in their mouth seeing them online for 2x retail, I am here to inform you that there's several pairs on Japanese ebay, starting under $150. It seems there's less of a craze around these shoes abroad.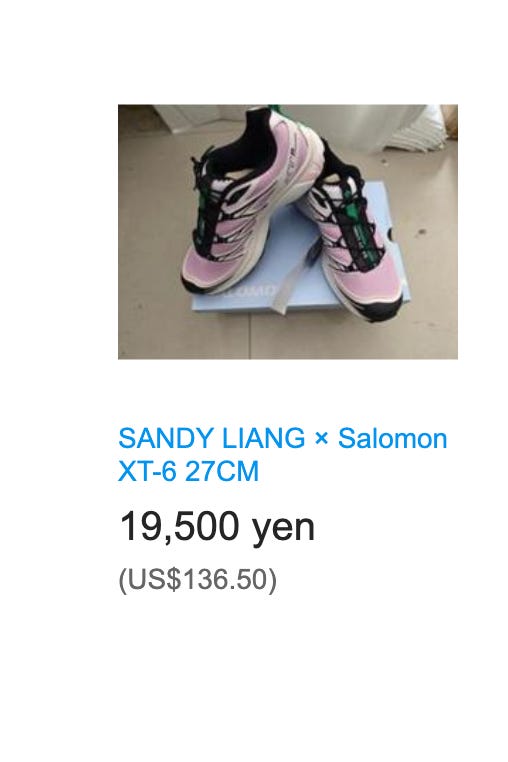 This post is for paid subscribers