secondhand sonar: courreges jackets, sandy-coded knits, 100% silk skirts and more
trawling the depths of the internet for your fashion white whale
If you've been lusting after a Courreges vinyl jacket, today might be your lucky day.
These jackets usually go for hundreds on resale. There are two posted on eBay right now: the baby blue is going for $103 and the yellow starts at $199 (at time of publishing). Auctions end Monday AM, so you have a day to bid.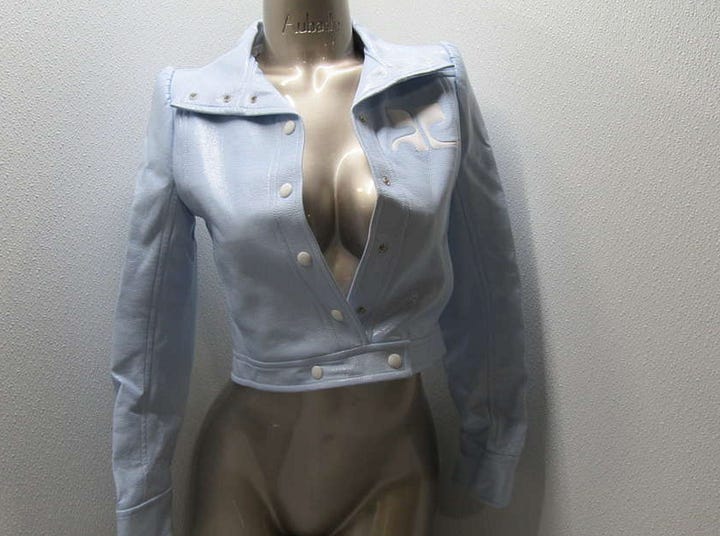 Consider a subtle bow accent for your fall/winter knits.
I found a lambswool green vest with the geometric bows down the front that fits right in with a Sandy Liang lover's wardrobe.
Or a navy Blumarine cardigan with a sweet pink trim that is begging to be styled with a pleated uniform skirt.
Vintage silk skirts. Universally sought after but often trickier than it seems to find the *perfect* piece. My picks here are all 100% silk.
I saw this skirt thought "oh, it's so Carrie Bradshaw."
The Molehill is a reader-supported publication. To receive new posts and support my work, consider becoming a free or paid subscriber.
This post is for paid subscribers