normal girl-core: four realistic outfits i wore last week
last week was stressful. i rarely wore makeup or did my hair. but this is what i wore.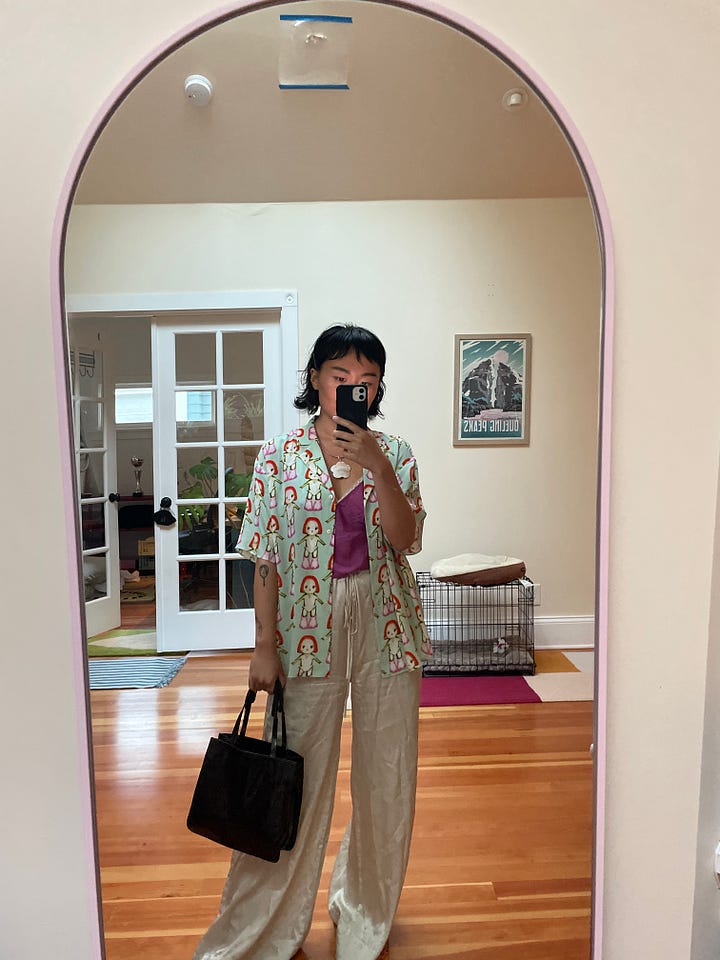 Look 1: Glorified Pajamas
Everything is silky and loose and easy. It was a hot day so I started with the baggy Erica Tanov pants with hems that drag on the ground. Then I pulled an old Sandy Liang top from the back of my closet because the textures match but the boxy shape offers structure to the look. The white silk pants made me reach for a luminescent piece of jewelry, so I attached this shell flower pendant to a silver collar style chain with a jump ring. I'm not sure what to do about my awkward bob grow out, so I've been experimenting with bobby pins.
Look 2: Girl Next Door
This post is for paid subscribers