i call them my alimony pants
a campy cosplay of rich bitch fragility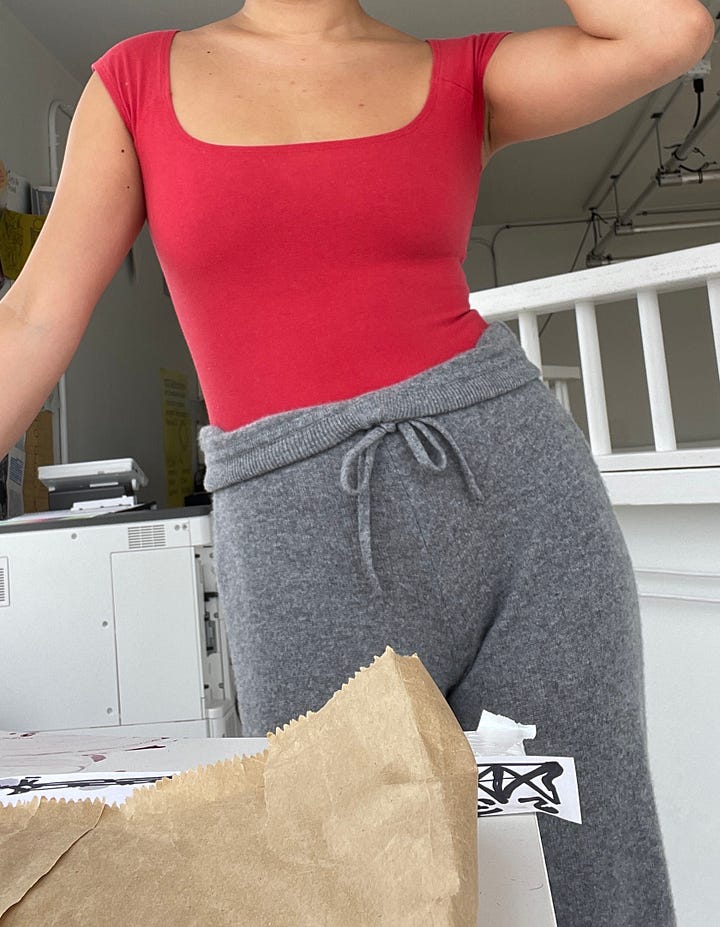 They are loose with zero structure. Too long on my legs, in an Olsen twins way. They pool at my feet and the hems drag on the floor. They're held up by a single drawstring at the waist. A pair in cashmere and a pair in silk. I call them my alimony pants.
The term came about as a joke with Ethaney. They look like pants that a Big Little Lies mom would wear reading her alimony legal paperwork with a glass of wine, bare feet perched on the plush couch. Wrinkle cream settled into her crow's feet. Pacing on the deck of the house, pant fabric billowing in the wind as she squints into the salty coastal fog. She hopes the lawyer is a bulldog, reminds herself to take a Serax to calm her nerves in court tomorrow. She would wear them out for errands and not care that the hem gets dirty from dragging on the floor, she just can't be bothered to care. Alimony pants are a campy cosplay of rich bitch fragility.
Below, my edit of alimony pants.
This post is for paid subscribers