🕊️ Ceasefire Now in Gaza 🕊️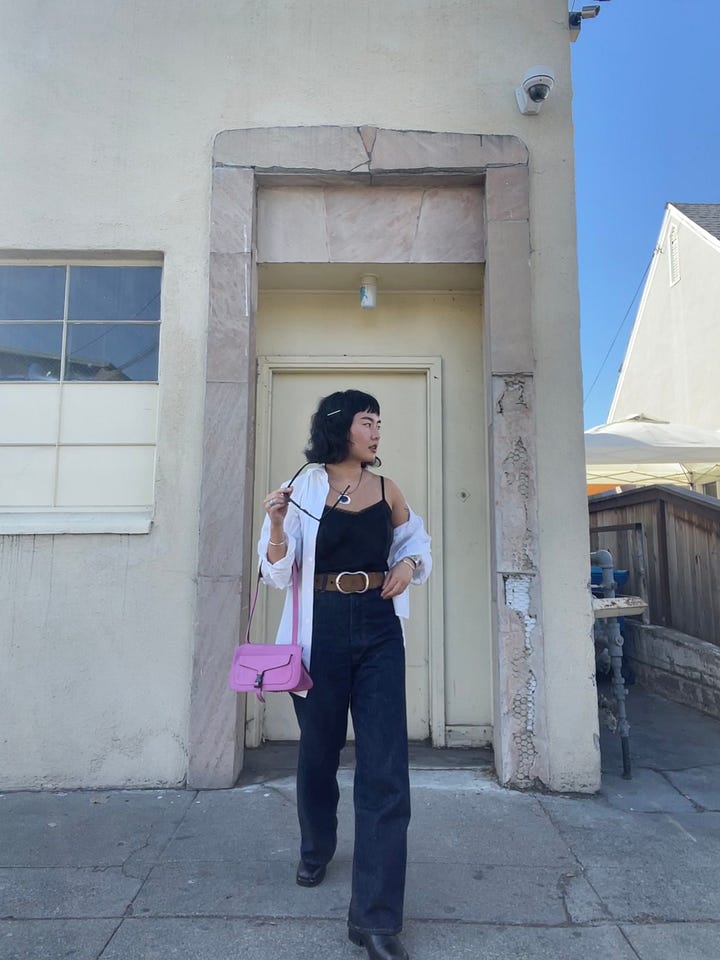 Lately I've only felt good building outfits around one pair of jeans. Getting dressed has been challenging and I'll try 3-4 outfits on, a jack-in-the-box of stretchy Gil Rodriguez tops and silk slips and high waisted pants. I've busted a seam here or there, wriggling my shoulders out of clothes. They're my trustiest jeans—I loved them in the summer and I'm rediscovering how reliable they are for fall. I am relieved when that happens…it's builds confidence to know that my likes weren't just a seasonal whim, but rather a deeper well of self-knowledge about my style.
So yes. Good jeans. They're in 1/2 of the outfit roundups in this post.
This post is for paid subscribers