baggu x sandy liang, prada glasses, a knit green dress that fits like a glove
new wardrobe favorites
The hyped Baggu x Sandy Liang collab arrives this Tuesday. Here's a preview of two bags from the collection and my thoughts on them. Hoping the drop goes better than the Salomon collab for everyone!
First up, the baby blue shoulder bag with the black bows.
Is it simple? Yes. DIY-able? Extremely.
Some people have expressed it may be too simple. I understand where they are coming from. But I also think simple designs can often be the hardest to execute well and they were probably going for something that merged the two brands' DNAs in a clear manner—which this design does accomplish.
It's everything you know and expect from Baggu, but with bows.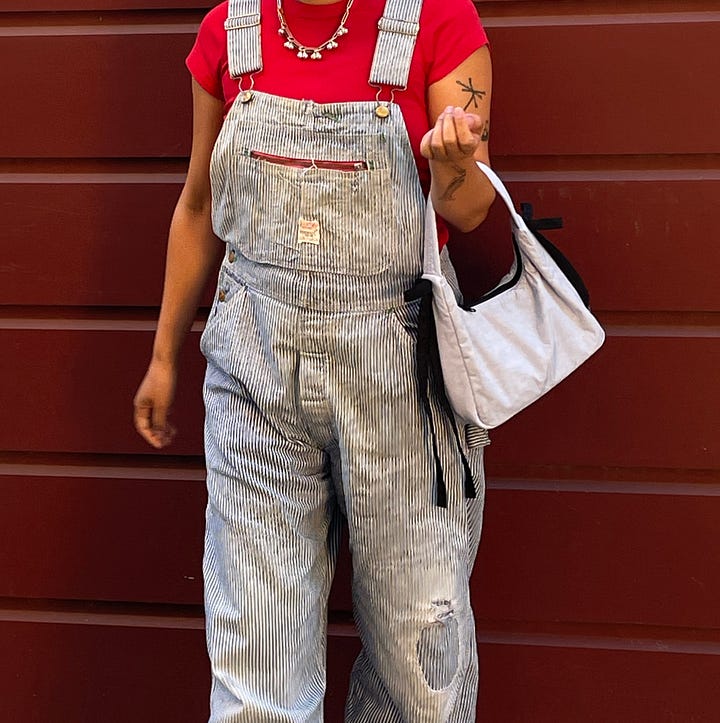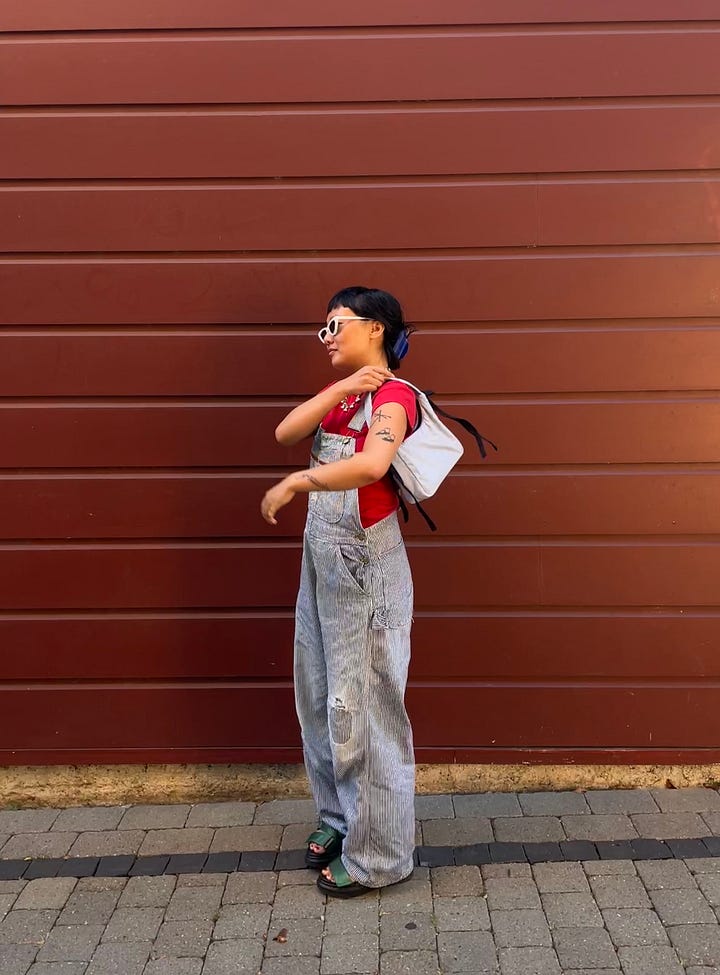 The collab also has the Crescent bag in a Chinatown Pretty plaid pattern. I'm not used to wearing this style/size of crossbody bag, but it feels cute in a 90s Le Sportsac way. It's an ideal travel bag: lightweight, roomy, and more pickpocket-proof than a shoulder bag.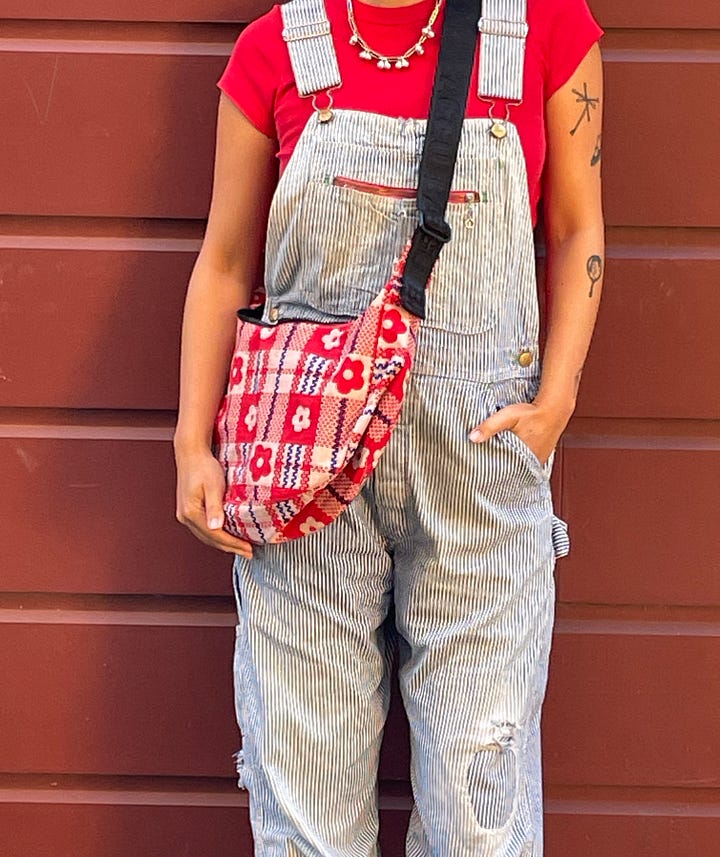 ---
Behold! My new bespectacled face.
I recently got my prescription updated (vision got -0.5 worse per eyeball) and started looking for a new pair of frames. It's not a task I particularly enjoy, finding new glasses…it feels like a burden actually. Because it's quite hard to find a pair that I see myself liking enough to wear on a regular basis. I went to a local frames store that carried reputable independent optical wear brands like Moscot, Garrett Leight, Anne et Valentin, L.A. Eyeworks, etc. I must have tried on 50 pairs but didn't feel like they were the pair. I would have preferred to buy from an independent brand over the "designer" brands but they just didn't work out. Finally, I went to the Kaiser Optical center and was pleasantly surprised by their Prada selection.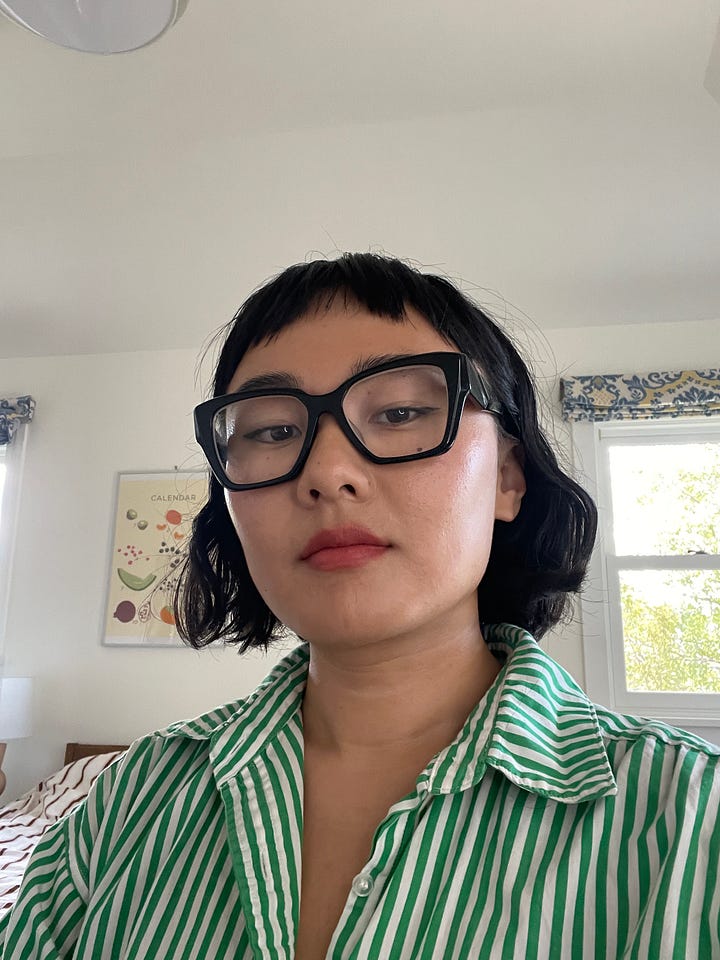 Lastly, a Lucky Green Dress
Idyllic summer weather is finally here and I love a slinky spaghetti strap dress.
The Molehill is a reader-supported publication. To receive new posts and support my work, consider becoming a free or paid subscriber.
This post is for paid subscribers